WELCOME to YOUR online course:
7 Steps to Create and Update Your Business Plan
– The Step-by-Step Process to Completing a Business Plan –
Thank you for being here – I am Sandi Ballard, the BADASS BUSINESS COACH! I help people REALIZE THEIR BADASSNESS so they can do more, be more, ACHIEVE MORE. I've been coaching and holding workshops for years to help people start, grow and NOT give-up-on their goals, dreams and businesses.
You're probably asking WHY do I even NEED a business plan? Well, because everything you have IN YOUR HEAD, in notebooks and file folders, looks different when it's in an organized format!
I've used a smaller version of this for many of my clients who had been in business for years, but were ready to DIG DEEPER, PIVOT, get to that next level. And they all said the same thing:
"I never realized how much crap I kept in my head!"
"This looks so different on paper!"
"I didn't understand the importance and the impact a business plan would have on me AND my business!"
This course includes:
A complete business plan divided into modules
Video introductions and overviews for each module
My personally created worksheets I use with all of my clients
Spreadsheets from my contacts at SCORE®
Access to ME, the Coach
You are gaining access to everything I've used with ALL of my start up clients in a "DIY" format – Including a complete Business Plan!
Once you have completed this course, you will have:
A complete business plan
Your business structure set up properly
A plan with goals and action steps
Resources for anything you need!
ACCESS TO ME and A COMMUNITY of other business owners!
SO, ARE YOU READY?
I asked… ARE YOU READY?
OK THEN... CLICK HERE TO CHOOSE YOUR PAYMENT OPTIONS BELOW!
and let's get this going so you are ready to pivot, launch, re-launch and get you to that next level!
Cheers! Sandi

SANDI KICKED MY A$$! INTO GEAR!
My name is Dave VanWye and I am the owner of Amazing Hazel's brand of products.
I would like to highly recommend Sandi Ballard for her " kick butt" attitude and expertise in helping me get my brand off the ground floor.  She kicked my butt... In a way that was positive. She guided me on how to make myself succeed... in spite of my self. 
By completing my business plan, I was able to go after the funding I needed as well as just get all the ideas out of my head and into a structured plan that I can review and modify as needed!
Thank you Sandi!
Dave VanWye,
Owner Amazing Hazel's brand

THIS COURSE INCLUDES:
Seven Modules
Video intros for each module
TONS of worksheets
A Pre-Course Checklist
Two LIVE Coaching Calls!
ACCESS to ME...
My contact information is available any time you feel STUCK, FRUSTRATED, ready to GIVE UP or just need that extra boost of guidance and confidence!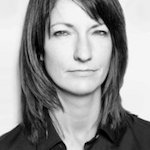 I'M SO FIRED UP!
After tonight's meeting I am SO FIRED UP and looking forward to the new year, taking action and making it all happen! I'm ready to move beyond the dreaming stage, and make it a reality! Thanks for helping me with the business plan completion and execution.
Thanks Sandi for pushing me!
~Kathy D.